hearX Group is an award-winning medtech scale-up passionate about healthy hearing and on a mission to make it accessible to everyone, everywhere. The business consists of two divisions, the B2B side that offers world-first clinical hearing health solutions for hearing healthcare professionals and retailers; and the B2C side with the Lexie Hearing platform that offers DTC / OTC hearing aids at 80% less than the cost of traditional hearing aids on a fully inclusive remote care model. Lexie also offers a first of its kind behaviour change rewards program that drastically reduces hearing aid returns and in turn increases customer satisfaction. Using smart tech, artificial intelligence and big data, hearX has built a suite of smart digital solutions to detect, diagnose and treat hearing loss around the globe, making cost-effective hearing accessible to those who need it most. In a few short years, hearX's footprint has grown to reach 191 countries and more than 2 million people, globally.
The opportunity to change the world
Trendy office space & comfy chairs
Life-shattering snacks & treats
Energetic, caring team mates
Awesome opportunities and collaborations
Opportunities for a hybrid working model
What Our People Say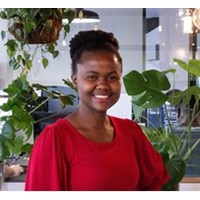 Thato Maduna
Order Fulfillment Officer
"This is my third year working for hearX, it's been an incredible journey for me as I believe in the company's vision and mission. Being part of an exciting and motivated team and given the opportunity to learn our technology and exposure in representing the hearX Group in community outreach in Tembisa, where we were screening children at ECD and primary schools. And witnessing children being fitted with hearing aids and spectacles was the best thing to be a part of. I would recommend others to join hearX because of its values, beliefs, technology and of empowering its employees and believe in teamwork."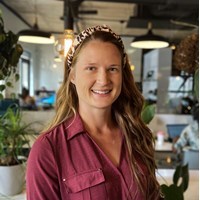 Meghan Pike
Lead Audiologist: Operations
"Whenever I get asked, 'What is the best thing about working at hearX?', my answer is always two-part. Firstly, it's the amazing young, dynamic group of people that you get to work with everyday and secondly, it's the fact that you are never limited with regards to what you can do. At hearX, you are always encouraged to do whatever you believe you are capable of and the company really helps you to reach any career goals that you have for yourself. The snacks and smoothies are an added bonus too!"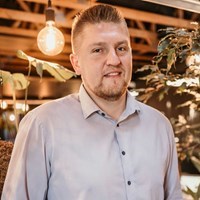 PC Prinsloo
Production & Quality Assurance Lead - B2B
"I am inspired and motivated by the positive impact that hearX is making in the world through its hearing healthcare technology. The team is truly exceptional, composed of highly talented and passionate individuals who are committed to excellence in everything they do. I am proud to be part of the hearX culture, which is characterized by inclusivity, transparency, and collaboration, and which creates a supportive and enjoyable work environment."