hearX Group is an award-winning medtech scale-up passionate about healthy hearing and on a mission to make it accessible to everyone, everywhere. The business consists of two divisions, the B2B side that offers world-first clinical hearing health solutions for hearing healthcare professionals and retailers; and the B2C side with the Lexie Hearing platform that offers DTC / OTC hearing aids at 80% less than the cost of traditional hearing aids on a fully inclusive remote care model. Lexie also offers a first of its kind behaviour change rewards program that drastically reduces hearing aid returns and in turn increases customer satisfaction. Using smart tech, artificial intelligence and big data, hearX has built a suite of smart digital solutions to detect, diagnose and treat hearing loss around the globe, making cost-effective hearing accessible to those who need it most. In a few short years, hearX's footprint has grown to reach 191 countries and more than 2 million people, globally.
The opportunity to change the world
Trendy office space & comfy chairs
Life-shattering snacks & treats
Energetic, caring team mates
Awesome opportunities and collaborations
Opportunities for a hybrid working model
What Our People Say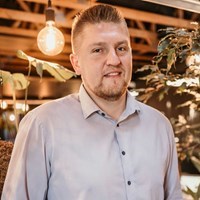 PC Prinsloo
Production & Quality Assurance Lead - B2B
"I am inspired and motivated by the positive impact that hearX is making in the world through its hearing healthcare technology. The team is truly exceptional, composed of highly talented and passionate individuals who are committed to excellence in everything they do. I am proud to be part of the hearX culture, which is characterized by inclusivity, transparency, and collaboration, and which creates a supportive and enjoyable work environment."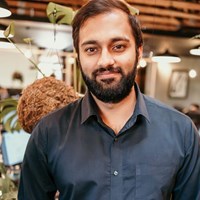 Pratham Patel
Senior Android Developer
"Working at hearX has been quite an exciting journey. As someone who always wanted to use technology to help people, and make an impact in the community, hearX fits right in the criteria. The culture is great, with amazing team members always willing to jump in when things get tough, and celebrate milestones together. Along with learning about new and different technologies, you get to learn about the hearing health and on the audiology side of things too, which is just expanding your knowledge and that knowledge will always be helpful in some form or other. There's fun, exciting, challenging projects to work on, which makes you think outside the box and when living up to the challenges and overcoming them as a team just makes it even more of an exciting journey. Proud to be part of hearX and taking innovation to the next level."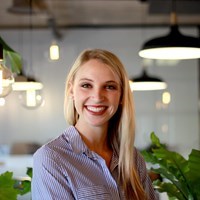 Rachelle Lombaard
Marketing Lead: B2B
"As a marketing member, some of the things I enjoy most is being creative, working within a team and solving interesting problems, at hearX I get those opportunities on a daily- basis. Knowing that the work we do has a life changing impact on people across the globe, makes it even better. At hearX, there is always a new challenge, an opportunity to innovate, to try new, exciting things and to grow on a personal and professional level."